Joseph Anzalone is a commercial photographer working in Jacksonville Florida. Joe specializes in Advertising, Glamour, Boudoir, Headshot Photography for Actors, Models, and Business. He is also an Editorial Photographer.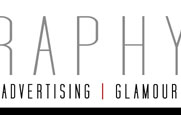 About the Photographer
Joe Anzalone is a Professional Photographer now working in the Jacksonville, Florida area. He brings 30 years experience as a professional commercial photographer to every photo shoot. He's a seasoned pro whos experience comes from working with many Fortune 500 clients and agencies in New York City, New Jersey, and Philadelphia. Joe is a published photogapher who's work has been seen in local, regional, and national magazines.


Joe specializes in Headshot Photography, Fashion and Modeling Photography, Fitness Photography, Food and Product Photography, and Commercial Photography. He is also a successful filmmaker creating films that are primarily used on YouTube, and commercials.

His many years of professional experience come from working with top art and creative directors, magazine editors, demanding clients. His creativity is exemplified through his use of light, composition, and attention to details which is evident in all of his work.

Joe's career during the past three decades has allowed him to compile a who's who list of notable clients, some being; Associated Press, ABC-TV, Inside Sports Magazine, Women's World Magazine, Macy's, Airwick Industries, St. Barnabas Heath Care Systems, King World Productions, Johnson & Johnson, Firestone, Estee Lauder, Thrasher Horne Center for the Arts, Chase Bank, Winn Dixie, Bank of America, and many more.

His extensive work experience encompasses all forms of print media, electronic media, and the Internet, making him highly qualified to handle almost any photography or film project. Joe is also proficient in PhotoShop.

Joe is available for local, regional, and national assignments. Contact his MEDIATOWN office to schedule or discuss your next photography assignmanet or film project; he can be reached at (904) 425-5135 or email: jaxvillephotographer@gmail.com.


---
COPYRIGHT © JOSEPH ANZALONE, ALL RIGHTS RESERVED
JOSEPH ANZALONE, PHOTOGRAPHER | FILMMAKER | MEDIA CONSULTANT, JACKSONVILLE, FL 32223
SITE MAP