Jacksonville headshot photographer Joseph Anzalone.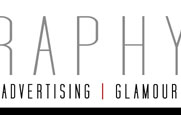 "Joe is a true professional in the sector of photography. With an impeccable history of quintessential experience, Joe brings a lot to the table with a cordial, amiable and skillful attention to detail proving again and again why he is the best in Jacksonville and North Florida."
Scott G., Ponte Vedra, FL

GOOGLE: JOSEPH ANZALONE PHOTOGRAPHER for the link to some of my many client reviews.

All my HEADSHOT SESSIONS include:

Your photo session; instant previewing to choose your best image from more than 20 different photos taken; edited, color corrected, sized, retouched if necessary; and delivered electronically directly to you. Your finished files are ready for you to use immediately on all your social media and website pages!

I'll create the perfect image for you to use on LinkedIn, Facebook, Google+, Instagram, Pintrest, and others.

I offer many headshot session options that include multiple looks, hair and make-up, plus more depending on your exact needs.

If you have more than 5 employees that need headshots, or you're planning a corporate event that needs headshot photography, ask me about my "Custom Group Pricing" options; again all based on your exact specifications.

If you need more detailed information or would like to schedule a headshot session, please fill in the requested information below.

Since I'm always super busy, for your fastest responce call or text me directly at (904) 425-5135.

I'm always available to answer any questions you may have. Finally, I look forward to the opportunity for us to work together!


| | |
| --- | --- |
| *YOUR REQUEST IS FOR THE FOLLOWING: | |
| *Your Name: | |
| Your Company Name: | |
| *City: | |
| *State: | |
| *Phone: | |
| *Email Address: | |
| HEADSHOT TYPE?: | |
| I'M IN (your field): | |
| CORPORATE EVENT, I NEED GROUP PRICING: | YES NO |
| PHOTO USAGE?: | |
| MAKE-UP SERVICES NEEDED?: | YES NO |
| HAIR SERVICES NEEDED?: | YES NO |
| NUMBER OF OUTFIT CHANGES?: | |
| HOW MANY LOOKS WILL YOU NEED?: | |
| WHAT IS YOUR BUDGET FOR HEADSHOT SERVICES?: | |
| WHERE DO YOU WANT TO DO THE PHOTO SHOOT?: | |
| | IF YOU CHOSE LOCATION, DO YOU HAVE A LOCATION PICKED OUT AND WHERE IS IT?: |
| | DO YOU HAVE ANY QUESTIONS FOR ME?: |
| | |
| | |

For the FASTEST response
call (904) 425-5135


Want a copy of MY HEADSHOT TIPS?
"EMAIL ME AND REQUEST A COPY"
jaxvilleheadshots@gmail.com




---
COPYRIGHT © JOSEPH ANZALONE, ALL RIGHTS RESERVED
JOE ANZALONE - PHOTOGRAPHER & FILMMAKER, JACKSONVILLE, FL 32223
SITE MAP